Management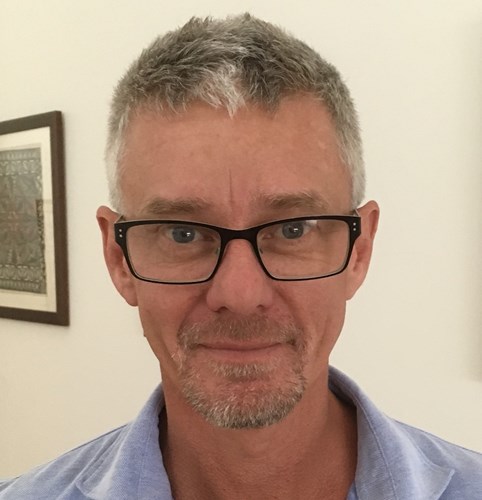 General Manager - Richard McLeod
Place of Origin: Australia
Date Joined LYC: August 2016
Richard has owned and operated tourism and hospitality businesses in Australia, New Zealand, Fiji and Vanuatu. He has been a Director of Ayers House Restaurants, Adelaide South Australia since 1991 and founded and operated Nomads World & Nomads Travel between 1994 until sold in 2006. In the past Richard has been a member of the Adelaide Tourism Marketing Committee, SA Restaurants Association, Australian Tourism Export Council's "Backpacker Advisory Board" and his business have won various State and National Tourism awards. He has recently spent 3 years sailing from Florida to Australia which included Hosted Chartering in the San Blas Islands, Panama
---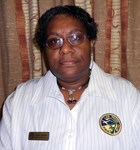 Administration Manager - Cathy Along
Place of Origin: East Sepik
Date Joined LYC: 3 March 1999
Cathy has worked over the last 13 years with LYC and has gained a wealth of experience in all aspects of accounting & administration and the operations within LYC. As the Administrations Manager, she reports both to the General Manager and the LYC Treasurer, Mr. Thor Lambert. Mr. Sinan Bilsel and Mr. Thor Lambert have both been great mentors of her achievements including her current position at the club. "I can assert now that I am fully aware of the whole operation and running of the organisation with minimal supervision."
---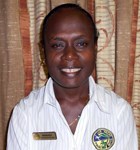 Operations Manager - Margret Kalo
Place of Origin: Autonomous Region of Bougainville
Date Joined LYC: 14 March 2003
First joining LYC as a waitress Marget Kalo has climed the club's administrative ladder from a cashier and a supervisor and then to her current role as Operations Manager. She has learned and gained considerable professional experience from working at the club, espeically in the Tourism & Hospitality Industry and her experience with LYC has given her the opportunity to become a recognised professional, especially since the beginning of 2012 when she was promoted to her current postion.
---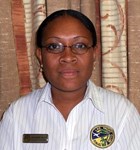 Accounts Payable/Human Resources - Julianne Billy
Place of Origin: Morobe
Date Joined LYC: 3 February 2004
Working over 8 years with LYC. Over the years Julianne has met a lot of new people, especially all LYC Members and gained more experience in the Tourism & Hospitality Industry. Started at the club as a waitress, Julianne has also climbed up the ladder to where she is now. "LYC has given me the opportunity to climb up the ladder from being a waitress from when I first started to where I am now."
---
Accounts Receivable - Emelda Aopoi
Place of Origin: Morobe
Date Joined LYC: 8 May 2014
"Accounts is a term I hear about but never thought that someday I will be part of it. Since joining Admin Team, I honestly had to adjust myself in doing Accounts Receivable as it was the first time I have ever taken that field. However, the staff of LYC were always a hand behind pushing me through to get to where I am right now. Even to this day, I still pinch myself to see if this is real, and it is because I am honored to join one of the most well respected Social Club in Lae."
---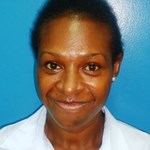 Function Coordinator - Tracey Elizabeth Dickson
Place of Origin: East Sepik
Date Joined LYC: 05 January 2015
Since I started working at the LYC, I have learnt many new and interesting things, mostly about planning & organizing functions.
My responsibilities are planning & organizing functions (at LYC or at other venues), sending newsletters out to our members, and keeping our website up to date. In addition, I also assist my co-workers, members and their visitors in any way I can.
---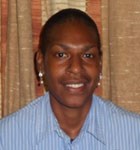 Marketing Officer (Members & Marina Services) - Henrietta Benguma
Place of Origin: East Sepik
Date Joined LYC: 28 February 2013
"This is entirely new and exciting experience for me professionally. Since joining the organization, I've learnt and am still learning a lot of new things. My responsibilities include, looking after the member services, Member Magic and membership. I also look after the Marina and everything related to the marina, member's boat and berthing spot for boat owners. I am grateful for this exciting experience and the opportunity given. To me individually, every day is a new day with its own challenges."
---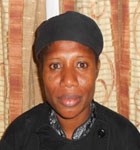 Chef - Julie Makai
Place of Origin: West New Britain
Date Joined LYC: 10 March 2010
"My main menu is Pastry but since joining LYC, I have learned a whole lot of range of Menu's including Ala Carte, Finger Food, BBQ and Specials of the Day. Other duties performed are supervising in the kitchen though challenging but exciting as well as I am learning more every day."
---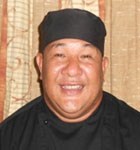 Chef - Peiwa Waea, Jnr
Place of Origin: Central
Date Joined LYC: 6 December 2011
"Since joining LYC, I have achieved new skills and methods of teaching my goals with a career job as a Chef and delegating big and small function events on new level of horizon with the GM.
I have learned so much while working beside my boss Sinan Bilsel."
---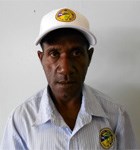 Marina Foreman - Arthor Yanson
Place of Origin: Morobe
Date Joined LYC:5 September 2012
"I am glad to be given the opportunity to take up this challenging job as a Marina Foreman as previously I was only a boat boy, cleaning & maintaining boats. I am learning as much as I can and I enjoy doing what I do, looking after the Marina and making sure everything is in order."